Everyone is invited to "Be The Light" Trivia Night! This community based fundraiser for Skyline Kids will be on Friday, July 23rd in the high school cafeteria at 6:30pm. YOU MUST REGISTER BY THIS FRIDAY, JULY 16th. Teams of 5 can enter for $50. REGISTER TODAY! JOIN THE FUN!

New Student Enrollment Dates

Middle Level FBLA! Conner Millbern, Brody Pratt, and Jayden Moppin competed today in the National FBLA Community Service Competition. Best wishes as we await their results!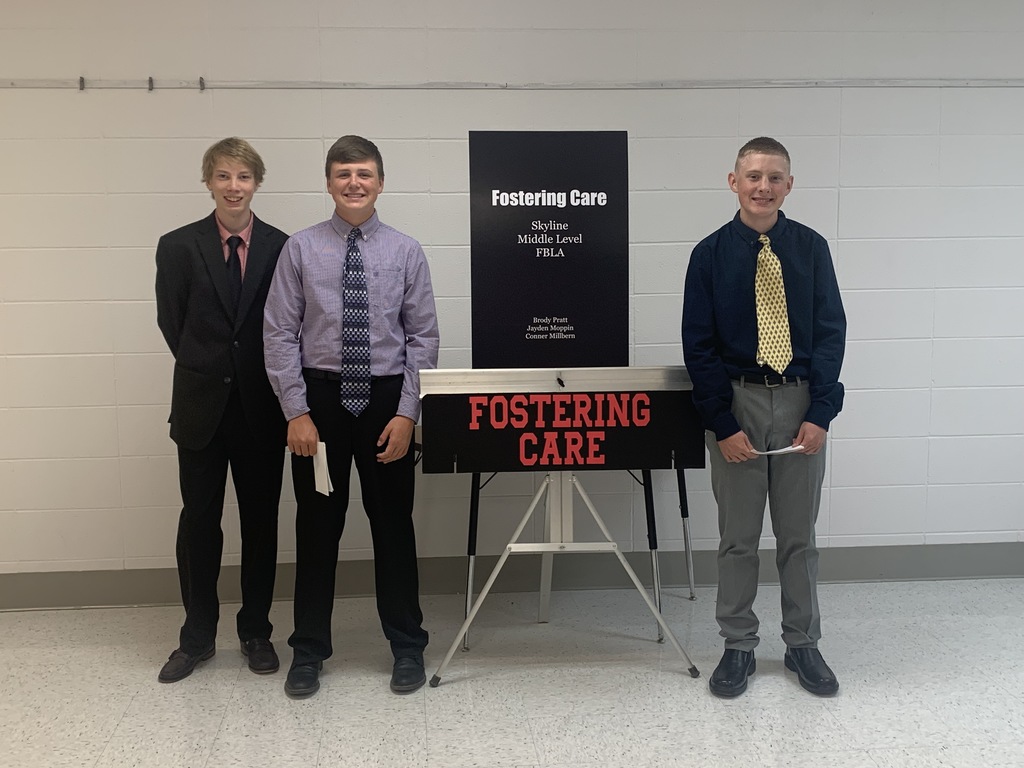 Great season boys!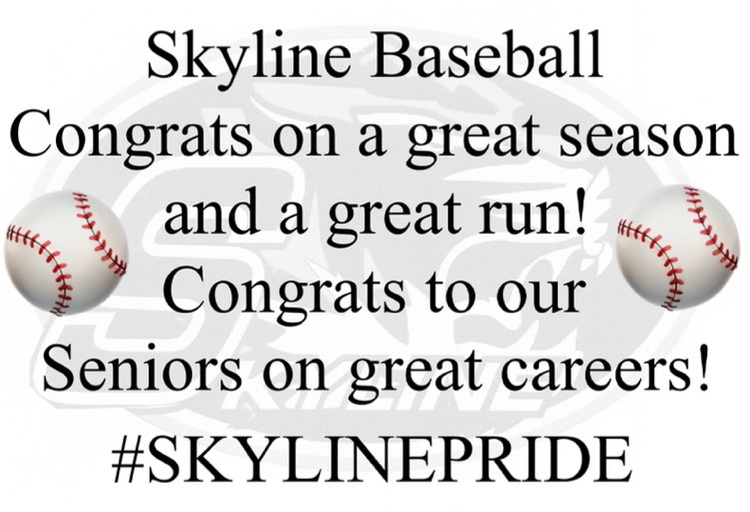 Today's Class 3 quarterfinal baseball game is OFFICIALLY being moved to the turf field at VERSAILLES High School with an EARLIER START TIME OF 4 PM. After all of the rain we have received in the past 24 hours, our field was simply not going to make it to a playable condition in time to play at home today. We would like to say a HUGE THANK YOU to all of the volunteers who came out this morning to help work on our field. Versailles HS is located at 913 West Newton, Versailles, MO 65084. The baseball field is located right next to the football field at the high school. See you there!

Quarterfinal baseball is RAINED OUT for today, and has been rescheduled for tomorrow at 5 PM here at Skyline. There is a chance that if our field is still too wet to play on as of tomorrow, the game may get moved to Versailles high school, where we have reserved a turf field to play on. If that change of location does have to be made tomorrow, we will have to move gametime up to 4 pm, as there are multiple games scheduled at Versailles tomorrow. But as for NOW.... we are scheduled to play at 5 pm tomorrow AT SKYLINE.

Varsity baseball at Strafford (Class 3 state sectional game).... Skyline 2-Strafford 1 The Tigers advance to Class 3 quarterfinal action against Linn High School TOMORROW AT HOME AT 5 PM. Keep a close eye on this page tomorrow, as the forecast for tomorrow does not look at all favorable and our gametime and/or location may change. Digital tickets will be required and should become available sometime later this evening. (No code will be required.)
Senior graduation items are ready for pickup. If not picked up tomorrow by noon they will be mailed home. Office opens at 8:00am

Sectional baseball is ON for 5 pm today AT STRAFFORD.

Sectional baseball at Strafford has been rained out for today and rescheduled for tomorrow at the same time. (First pitch at 5 pm.) If Strafford's field is unplayable again tomorrow, they have reserved US Ballpark in Ozark. All tickets that were sold for today's scheduled game will be honored tomorrow.

Class 2 State Champs!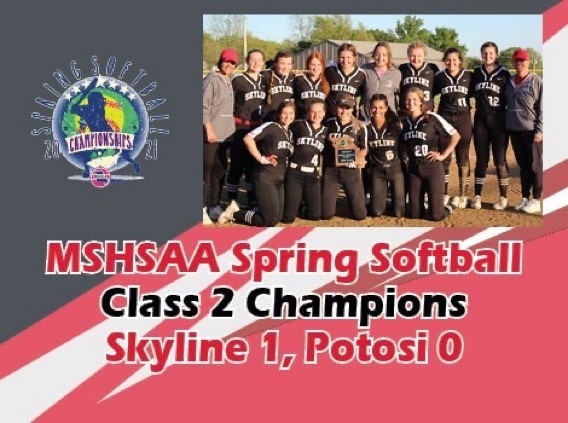 Thanks to the large number of community members who made it to the softball state championship game today! If you were unable to attend, this link will allow you to follow the game. Game will now start at approx 4:50pm.
http://gc.com/game-60aa204507e90580d9000002

Go Lady Tigers!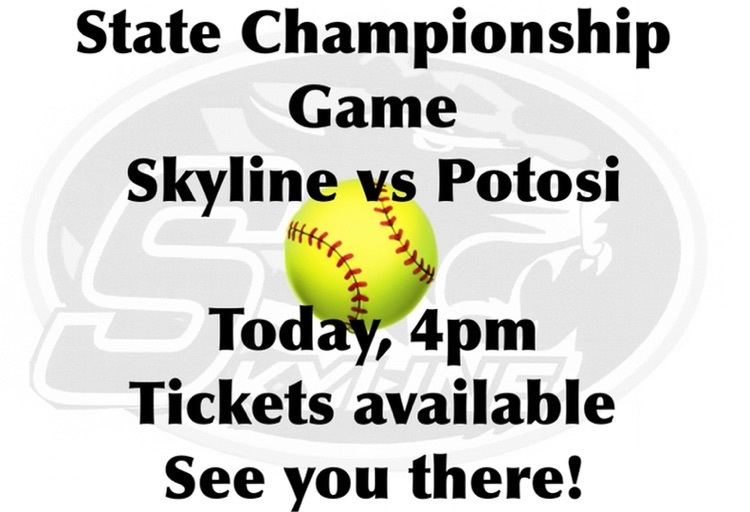 The pre-sale code for tomorrow's 4 pm Class 2 softball championship game tickets is: PV7PDF You can use this code to get tickets on the MSHSAA website until 8 am tomorrow. At that time, all remaining tickets will be released to the general public.

Game time for the Lady Tigers!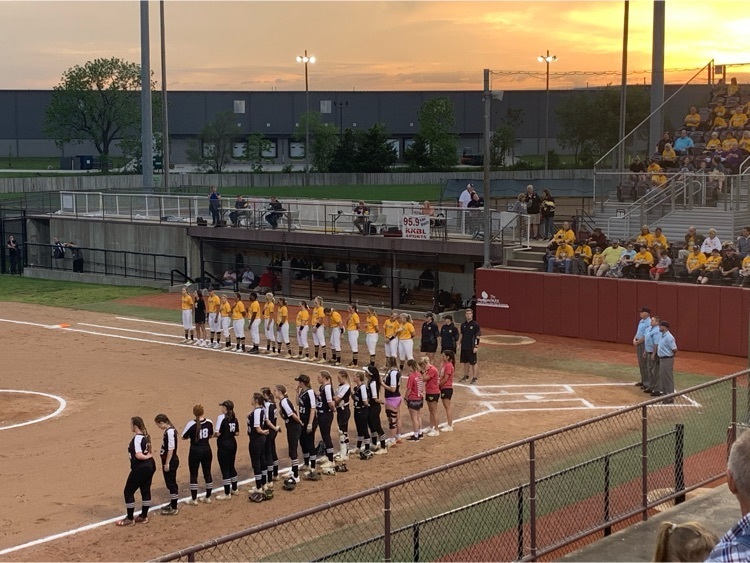 CONGRATULATIONS to Madison Ponder, who earned a silver medal in the shot put event today at the Class 2 state track meet in Jefferson City with a throw of 12.00 meters (39' 4.5")! 🏆🥈🏆 Great Job Madison!