Lady Tigers are MLC Champs!!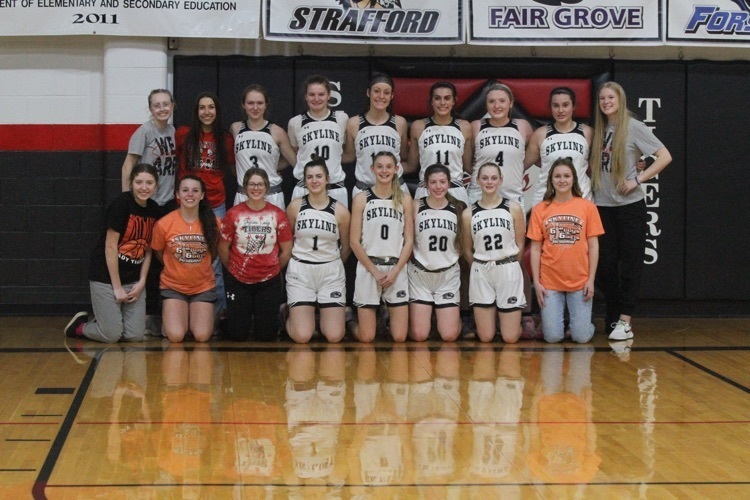 A BIG shoutout to Mrs. Teanna Bryan our Middle/Elementary School Counselor! Thank you for your amazing work and guidance for our young students. Happy Counselor Week!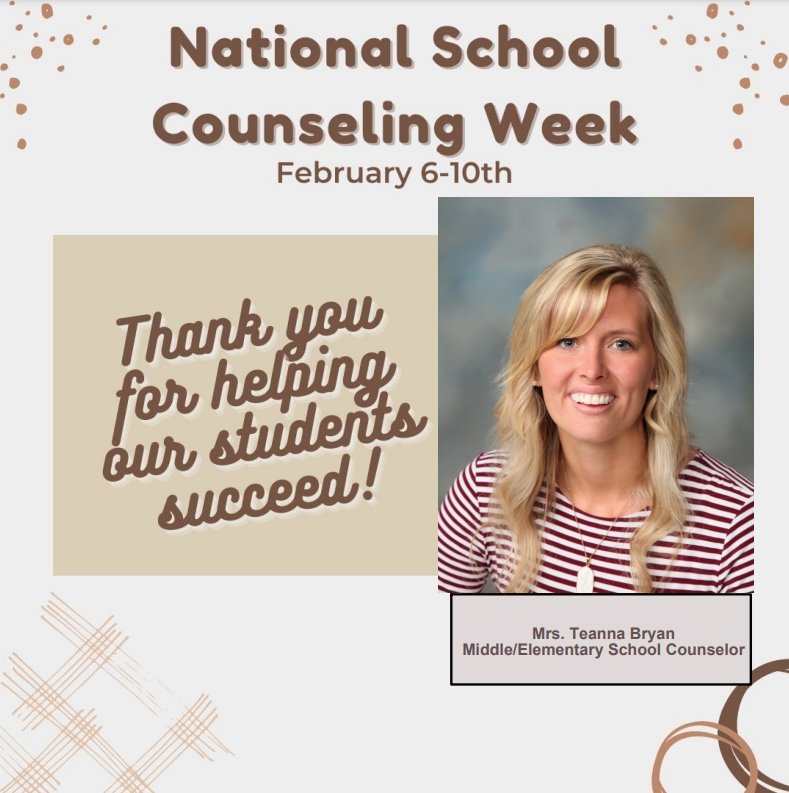 A BIG shoutout to Mrs. Cheek our HS Counselor. Thank you for all you do and the care you show for all our students! Happy Counselor Week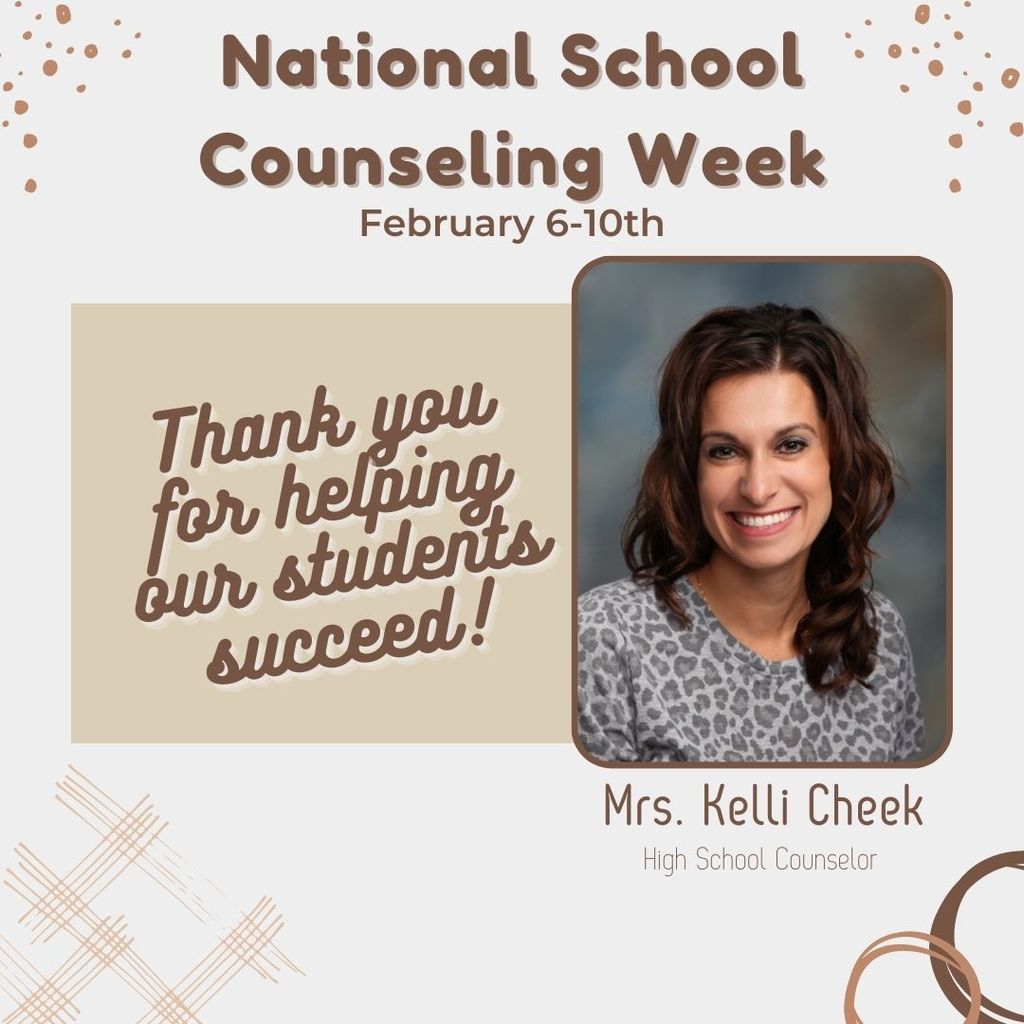 Congrats to our Math Contest Participants! 10th Grade Team - 2nd place - Ada Mabary, Asa Wiedmaier, and Austin Grandi Mixed Team - 4th place - Kruz Ullum and Quincy Hodges 10th Grade Word Problems - 5th place Ada Mabary 11th Grade Word Problems - 2nd place Quincy Hodges Find A Place Challenge - 6th place Asa Weidmaier & 8th place Austin Grandi 10th Grade Algebra - 5th place Austin Grandi & 6th place Asa Wiedmaier 10th Grade Geometry - 4th place Austin Grandi & 10th place Asa Wiedmaier Hodge Podge - 5th place Ada Mabary & 6th place Austin Grandi Random Science - 1st place Quincy Hodges 10th Grade Top Competitors - 3rd place Austin Grandi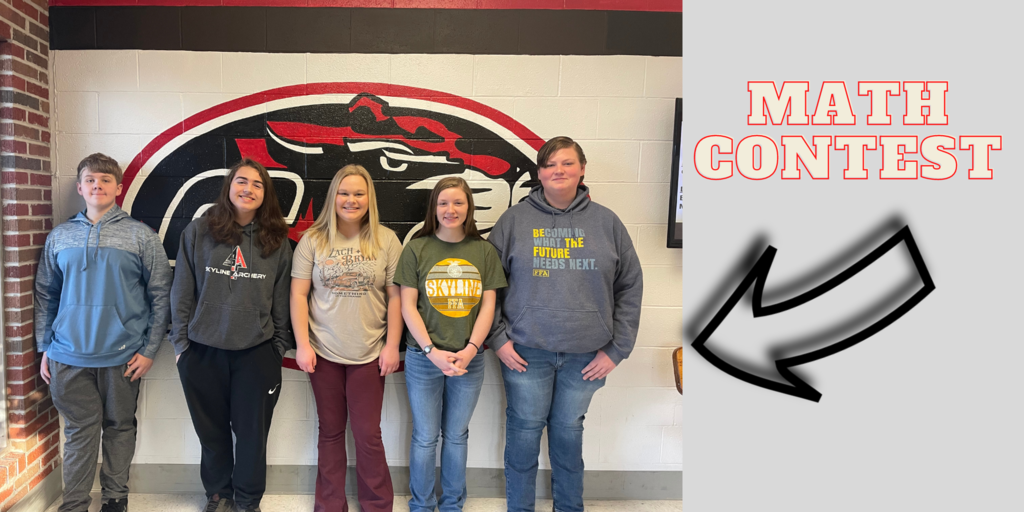 School is cancelled for Wednesday, January 25th. This is an AMI day. (alternative methods of instruction)

Dear Skyline Families. If you are in need of a warming center today or tomorrow I will open the elementary to anyone in need of a warm place with water, food etc. If you are in need a warming center but can not get out I do have a 4 wheel drive truck and can come get you. If you or someone you know who may not read this post please comment on this post or contact Mr.Pursley at 417 399 5033. Thanks

Join us tonight for our Skyline Christmas Concerts in the HS gym! K-4th Grade at 6:00 pm 7-12th Grade Band/Choir at 7:00 pm

FCCLA put on a Kiss a Goat fundraiser paired with a hat day to raise funds for our community food shelter. It was also paired with our cell phone free Disconnect to Reconnect day. Thank you to Mr. Morris for being such a good sport!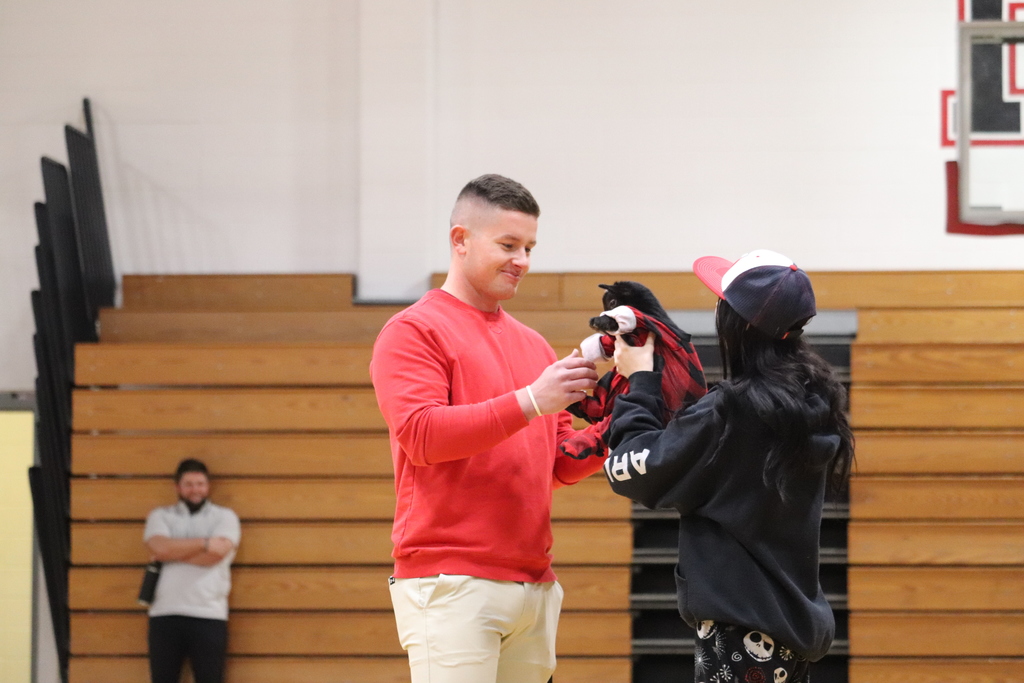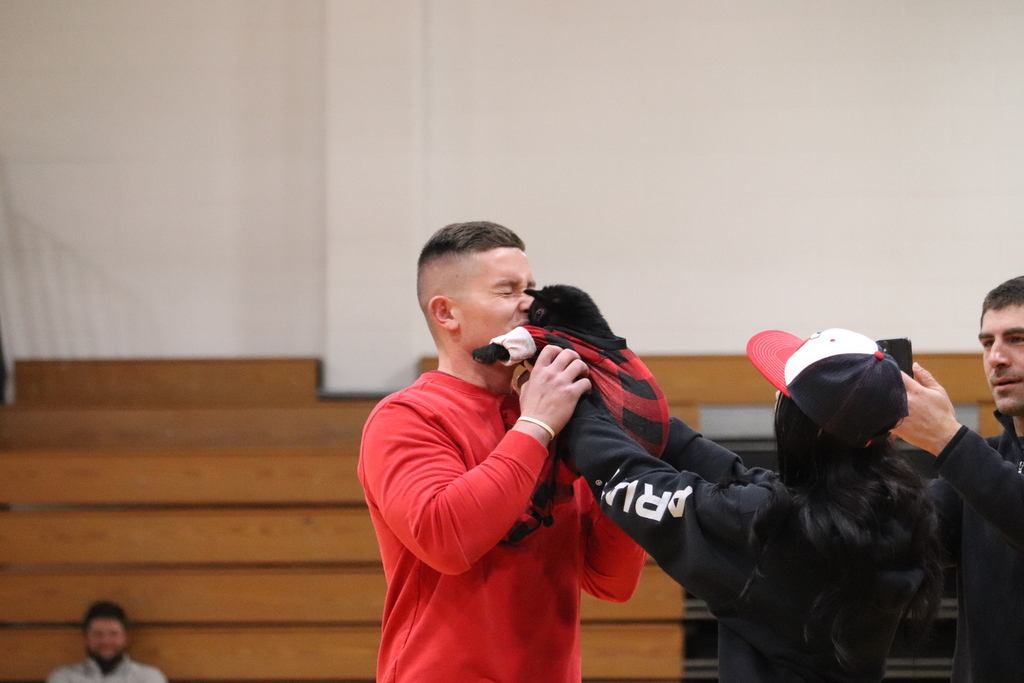 Congratulations to Sahara for being named the Sending School Student of the Month in December at DCTC! Sahara is a senior, enrolled in the Automotive Technology Program at DCTC. Sahara was nominated for consistently demonstrating qualities of competency and skill (the ability to do something successfully or efficiently). Her nomination reads: "Sahara is always ready to start the day. Seldom do I have to ask her to turn in an assignment or to complete the assignment. In the shop area, Sahara is very organized and keeps a clean work area." Congratulations, Sahara! We are proud of you and can't wait to see where life takes you!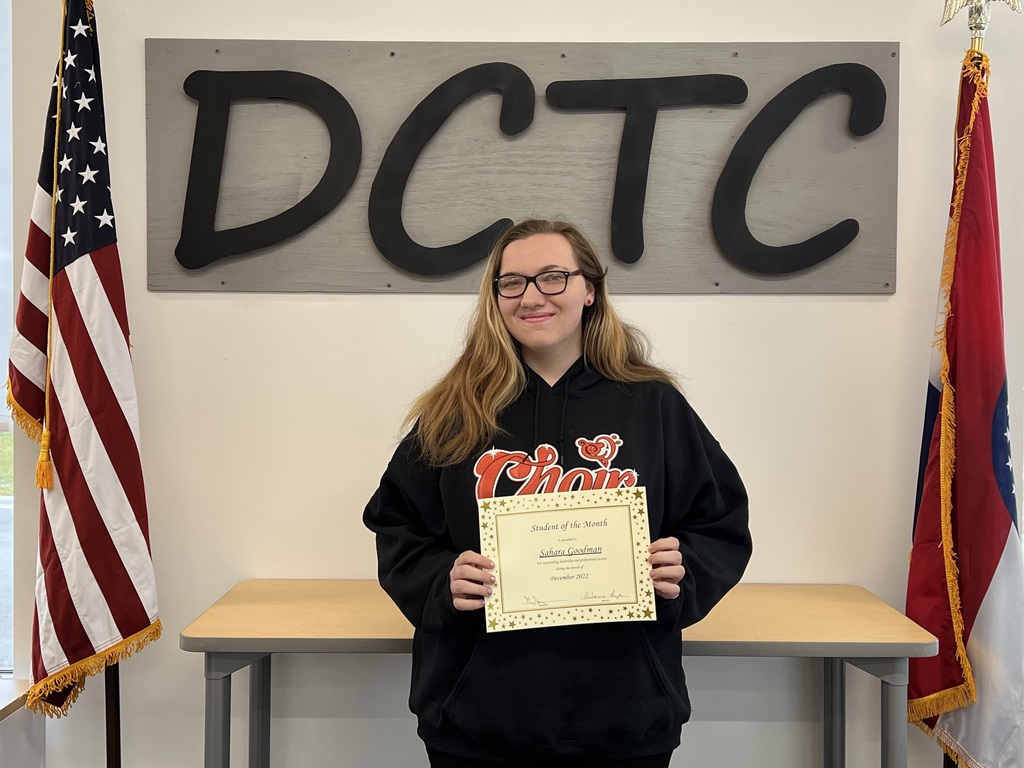 DCTC is in session next week Mon-Wed. Skyline DCTC students will attend classes both Monday and Tuesday morning returning before our early release time of 12:45.

Announcement: Skyline will be hosting a Blood Drive tomorrow November 30th in the HS Cafeteria from 3-6pm.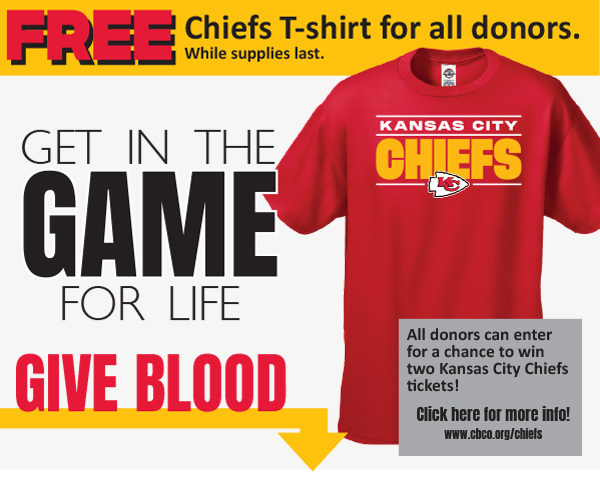 INTRODUCING: SKYLINE RADIO We now have an internet radio station that can be used for various activities here at Skyline. To listen, you just need to click the link below. The link will be the same for every activity. Barring technical issues, we are planning to provide radio broadcasts for the remaining games at the Warsaw Tournament. Go to Link here and tap the "play" button:
https://play.radioking.com/radio/skyline-radio2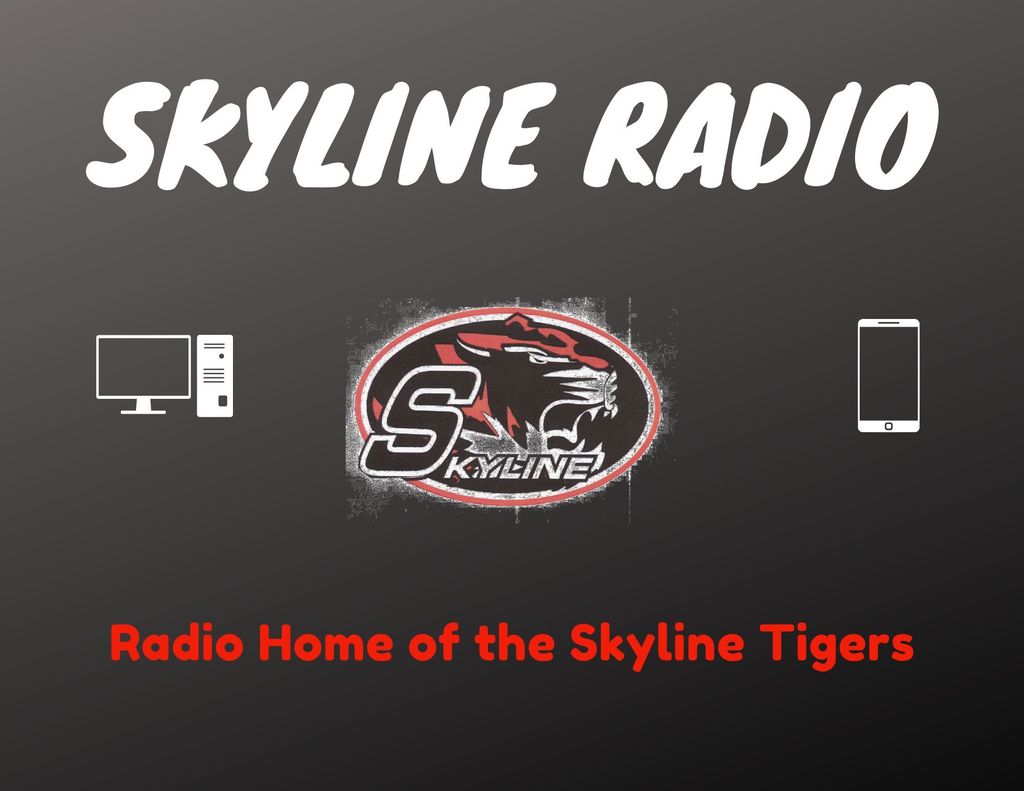 School will be in-session Monday 11/21 There will be no HS/MS tutoring after school Tuesday 11/22

See you tomorrow!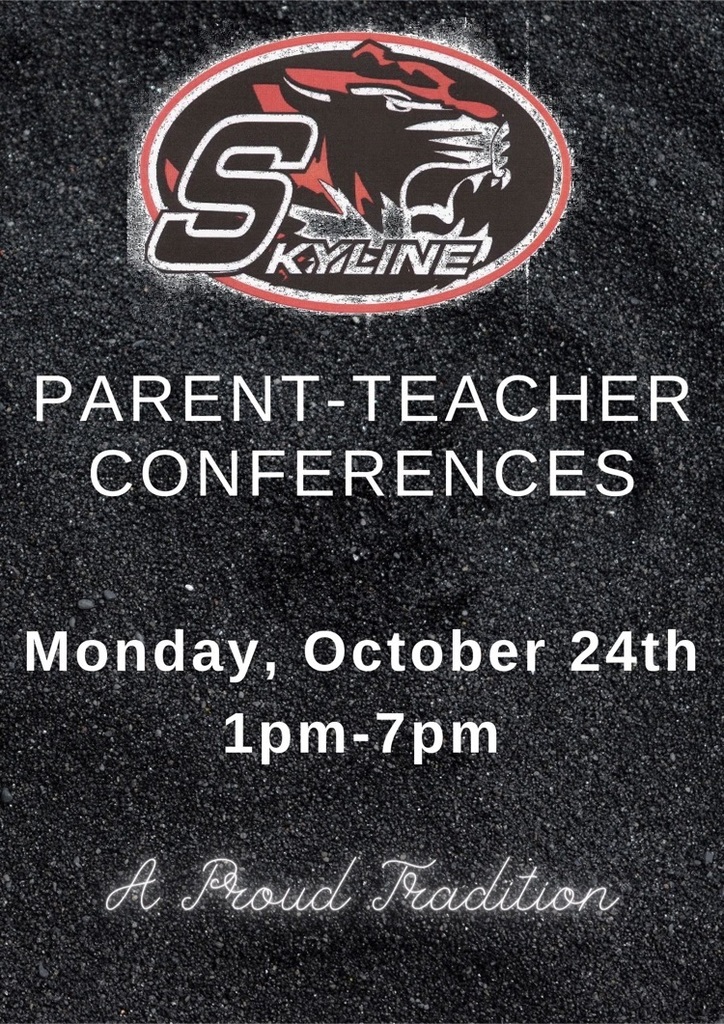 Senior Citizen's Day!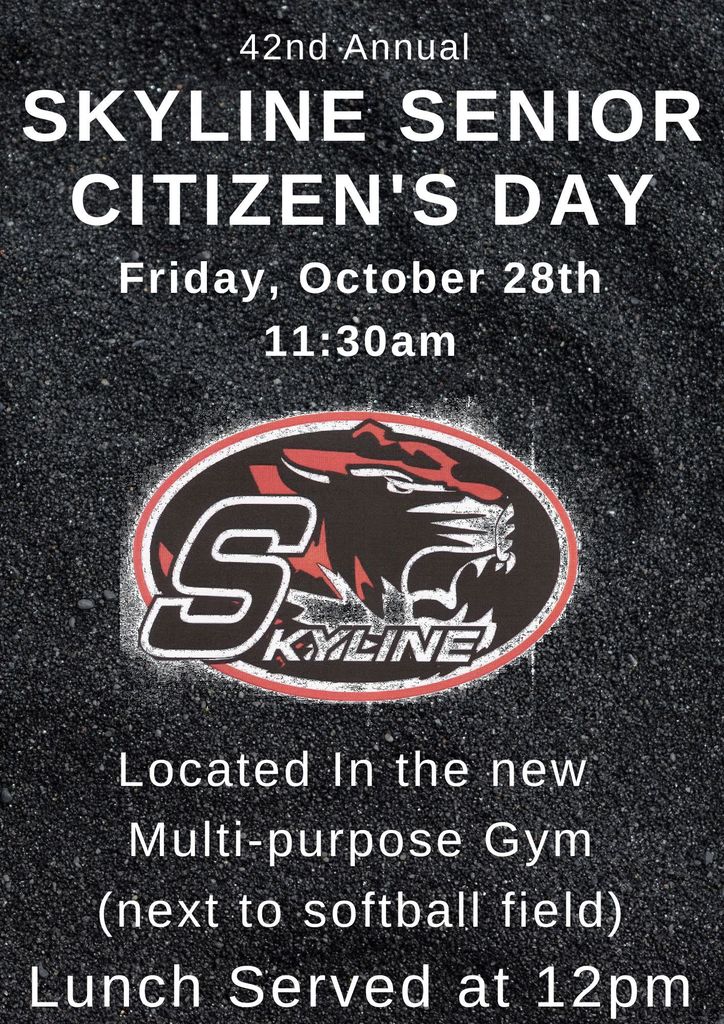 We are excited to see all of our students tomorrow! 😀 A couple reminders….. • School starts at 8am. • Breakfast & Lunch are no longer free, please turn in a completed Free & Reduced Lunch Form. It helps your school when you qualify! • We expect all vehicles to stop for our buses on the road when the stop sign is "out". Violators will be reported to the highway patrol. • Be aware that the construction of the Fema storm shelter will prevent any vehicles from passing through from the elementary to the middle school.
A parent meeting for Junior High Football will be held on Thursday August 18 at 6:30 in the High School Library.

Skyline Open House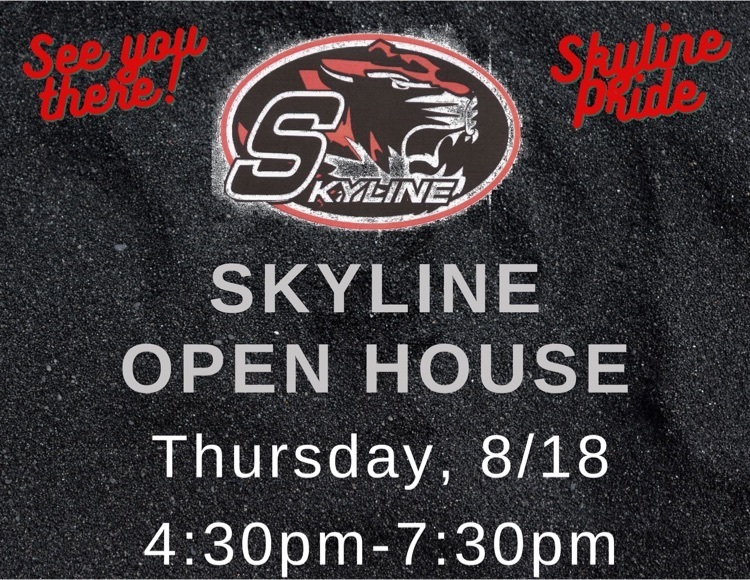 Skyline Junior High Football Practice/Game Schedule. All players must have a completed physical on file at school to participate.