Today's district baseball championship game vs Fair Grove is scheduled to be played at 4:30 pm AT FAIR GROVE. The weather forecast looks very iffy again today, so keep a close eye on the "Scores & Updates" page on Facebook throughout the day for any possible changes or updates.

An announcement should come in the morning re the site and time of tomorrow's baseball district championship game. Skyline will face the winner of Fair Grove and Conway. The game could be at Hillcrest at 1pm or Fair Grove at 4:30pm. Check back in the morning for an update. ⚾️👍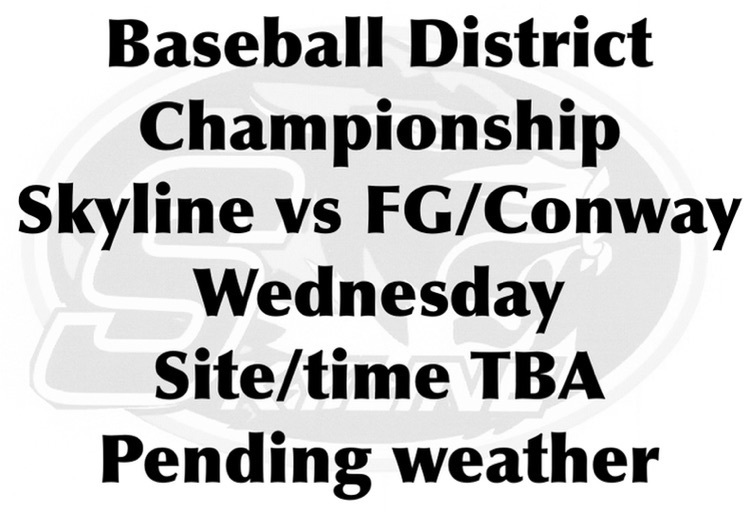 Congrats and good luck to our Skyline State Track Qualifiers who compete this Friday!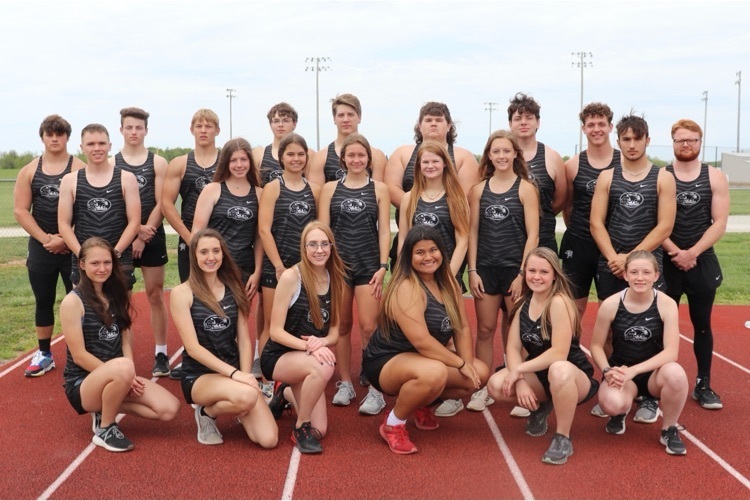 The location for today's district baseball games has been changed AGAIN due to very wet conditions in the outfield at the location we were scheduled to play at today. Games will now be played on Parkview High School's field. Gametimes remain the same. (Skyline is scheduled to play at 2:30 pm.) Parkview's baseball stadium is located right next to JFK Stadium (their football field). The address of the football stadium is: 1333 S Grant Ave., Springfield, MO 65806 See the map below.

Digital tickets for this Friday's Class 2 State Track Meet in Jeff City are now available on the MSHSAA website. Cost per ticket is $8 plus processing fees. Everyone over the age of 5 will need a digital ticket to enter.

Digital tickets for Friday's 7 pm state semifinal softball game in Springfield are now available on the MSHSAA website. Each school is being allotted 250 tickets. You can use this pre-sale code: W22ZDN Pre-sale code is good until noon on Tuesday (or until tickets run out, whichever comes first). At noon on Tuesday, any unsold tickets will become available to the general public. See the attached photos for additional information.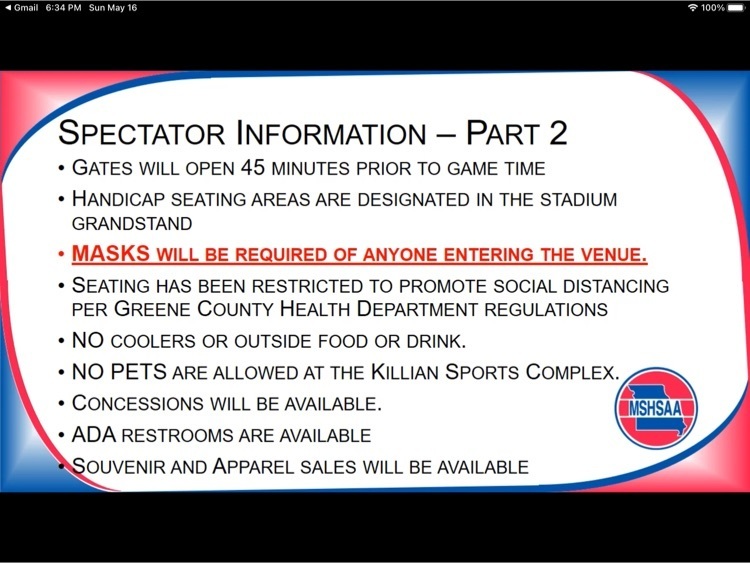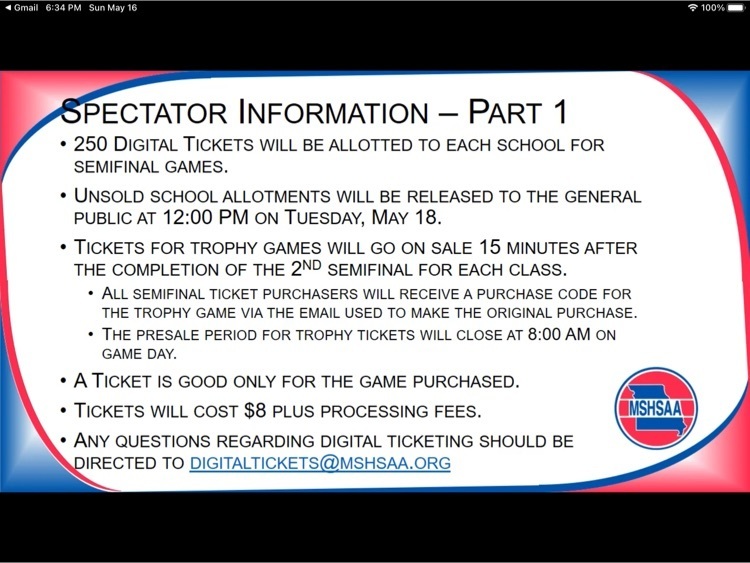 Varsity track & field at Sarcoxie (Class 2 Sectional Meet).... Girls' State Qualifiers: Riley James - 3200m run, 4x800 Miranda Quennoz - Triple Jump, 4x200 Madison Ponder - Shot Put Kadence Wallace - 4x200, 4x800 Sierra Wallace - 4x200 Breanna James - 4x800 Shayla Lynn - 4x800 Olivia Harrison - 4x200 Emma Cunningham - Alternate Boys' State Qualifiers: Ricky Woodhouse - 100m dash, 4x100, 4x200 Azlen Metscher - Discus, Javelin Seth Cox - Shot Put Trey Swearingin - Triple Jump, 4x100, 4x200 Jaytin DeFreece - 4x100, 4x200 Cameron Adams - 4x100 Joey Harris - 4x200 Sam Miller - Alternate Congrats to all of these athletes who will compete in the Class 2 State Track Meet next Friday in Jefferson City!

Parents: Early this afternoon we were in a Lock Down Code Yellow as a result of threatening statements made by a patron directed at our staff. The authorities are monitoring the situation and will be present at graduation tonight.

Skyline 9 Warsaw 2 Final Congratulations Ladies! #SkylineProud #Final4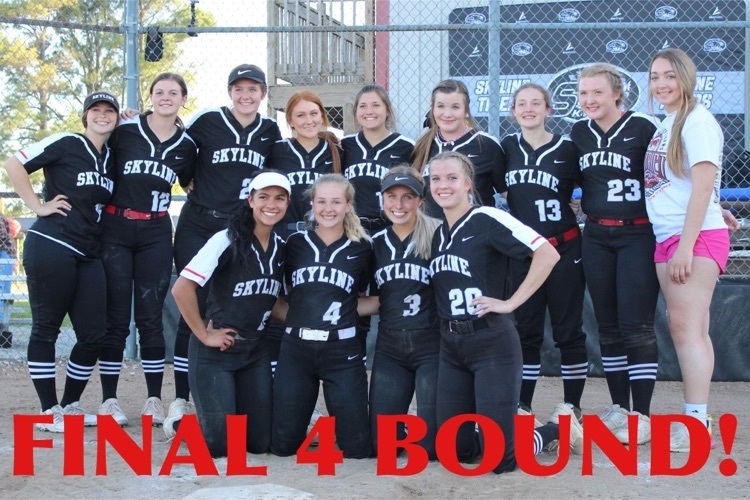 SB takes on Warsaw tonight, home @ 5:00! Buy your tickets online and come support out Lady Tigers as they look to advance to the FINAL 4
Seniors playing jazz at Baccalaureate! Congrats to all our Graduates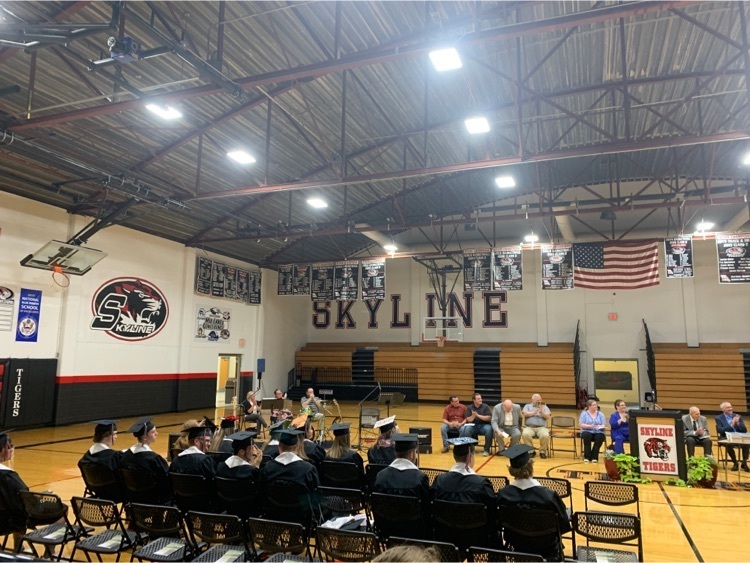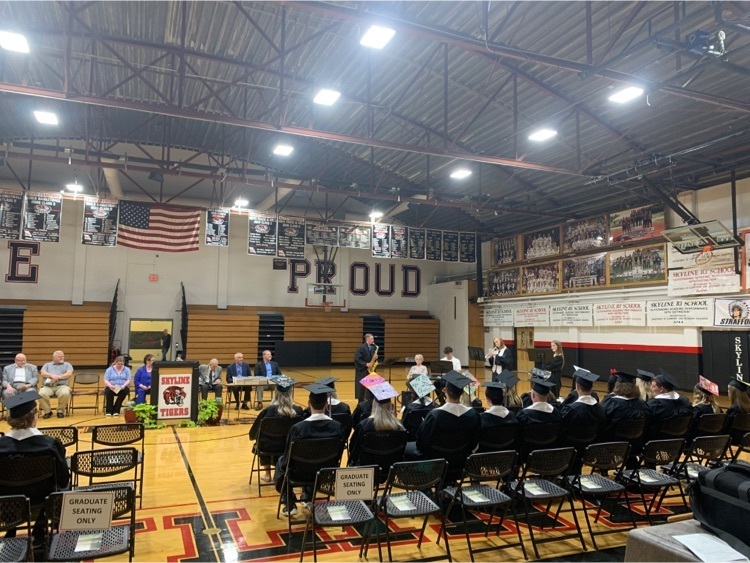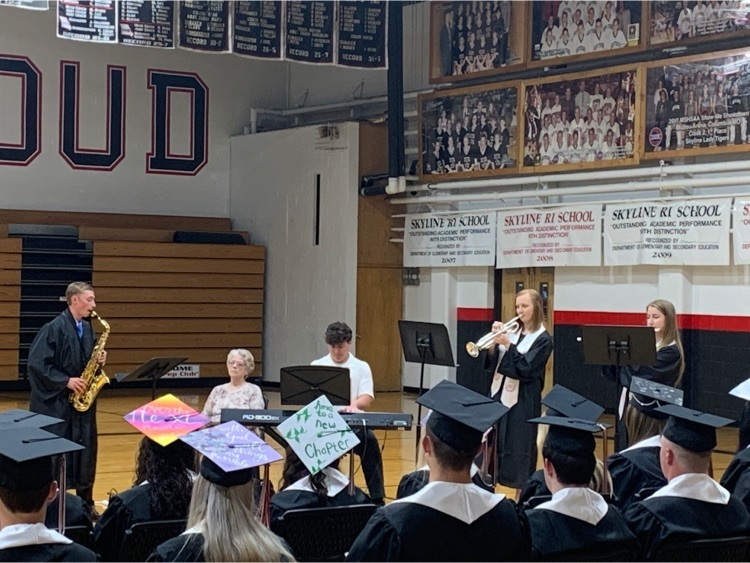 Softball Quarterfinal digit ticket purchasing instructions for Thursday's 5pm game vs Warsaw. Game is at Skyline. See you there!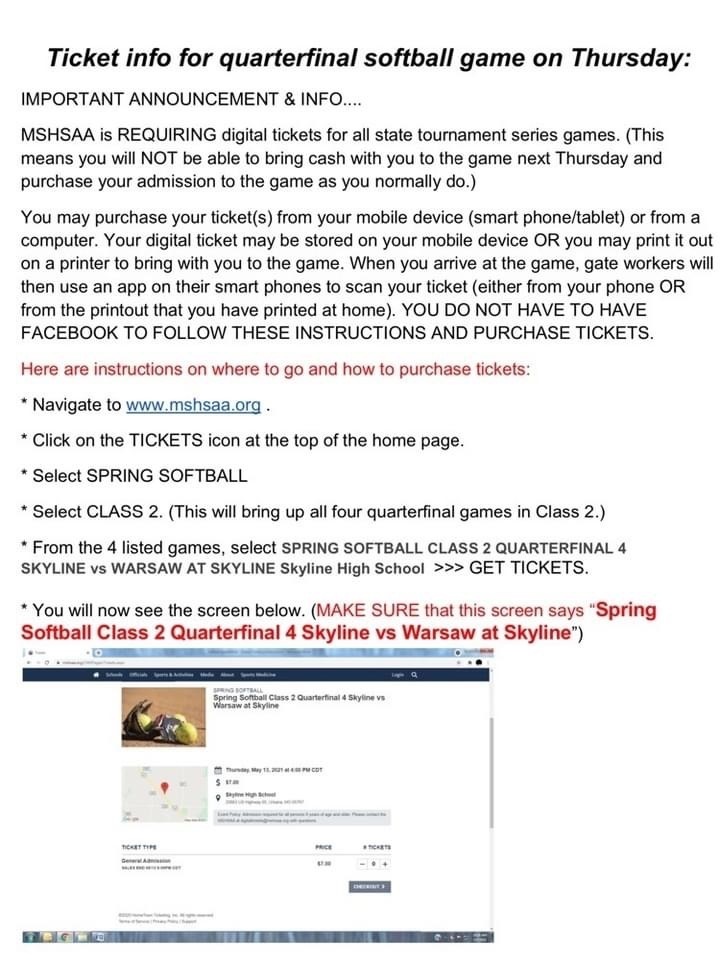 Congrats to Senior Ella Dougherty on winning the Hickory County K-9 unit art contest for Skyline! Students enjoyed pizza this morning from the department. Thank you officers for all you do!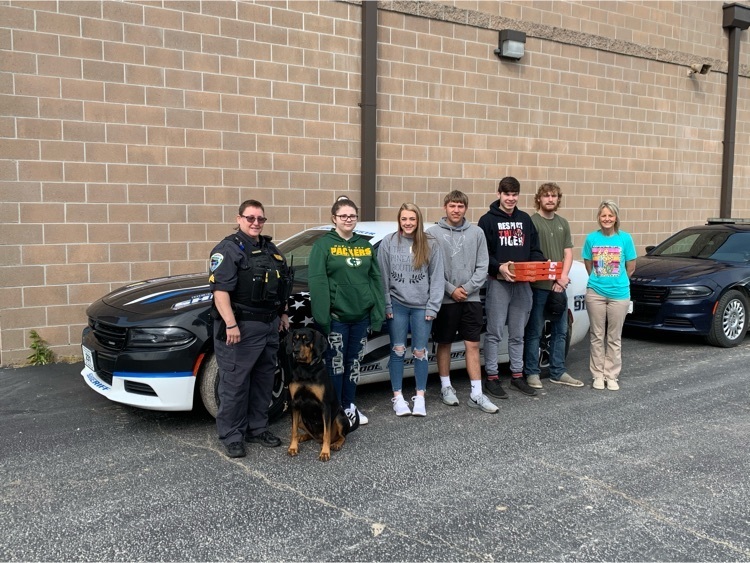 Congratulations to our band seniors! Thank you Jill Blankenship for the amazing cake.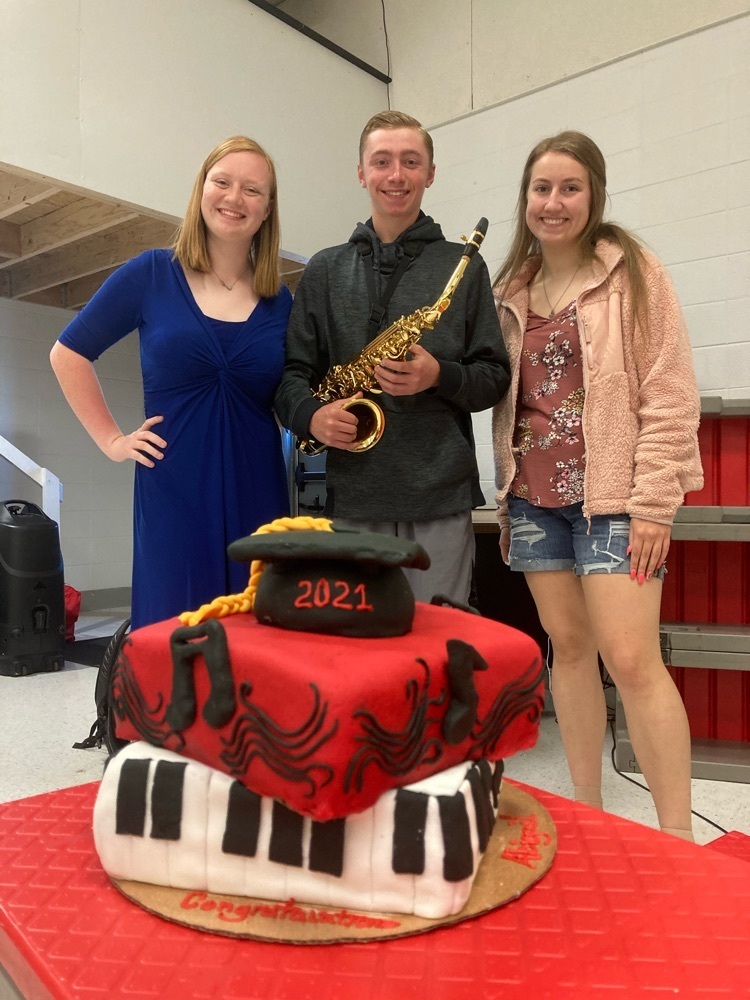 District Baseball Tournament Bracket hosted by Fair Grove.

Today's scheduled HS baseball games at Conway have been canceled due to wet field conditions.


Skyline Drama Dept presents The Lion King today at 2pm! See you there!